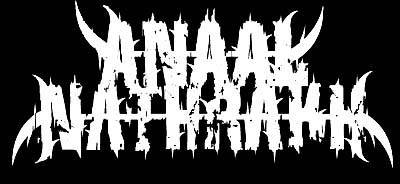 Biography:
Anaal Nathrakh are a British metal band formed in 1999 who fuse industrial and death metal elements onto an underlying black metal style. They are signed to FETO records.Anaal Nathrakh are typically described as black metal, despite eschewing the aesthetic of many black metal bands, dressing in a casual manner, as opposed to the corpsepaint and spiked leather clothing traditionally favored by the black metal subculture.
The band originally started as a raw black metal band, but with the release of Domine Non Es Dignus, they shifted toward a blackened death metal sound, with emphasis placed on grindcore influences. Through the use of distorted samples, sound effects and programmed drums, much of their work also falls into the industrial metal category, though they use no keyboards in their work.
They do not publish their lyrics, but from the titles and information they have given in interviews, their work seems to revolve around apocalyptic themes, the nature of mortality, and misanthropy.
Anaal Nathrakh, like many black metal bands, draw much inspiration from the writings of Friedrich Nietzsche, exemplified by such song titles as "Human, All Too Fucking Human" and "Revaluation of All Values."
Their most recent album Hell is Empty... And the Devils Are Here was released through FETO Records in October 2007.
Band Members:
* Irrumator (Michael Kenney) (Frost, Mistress, Exploder, Professor Fate) - Bass, guitar, drum programming
* V.I.T.R.I.O.L. (Dave Hunt) (Benediction, Mistress) - Vocals
Discography:
1999 Anaal Nathrakh (demo) Leviaphonic
1999 Total Fucking Necro (demo) Leviaphonic
2001 The Codex Necro Earache Records
2002 Total Fucking Necro Rage of Achilles
2003 When Fire Rains Down From the Sky, Mankind Will Reap As It Has Sown EP Earache Records
2004 Domine Non Es Dignus Season of Mist
2006 Eschaton Season of Mist
2007 Hell Is Empty and All the Devils Are Here Feto Records
http://www.anaal-nathrakh.tk/
http://www.myspace.com/anaalnathrakh
Band Photo: